Testimonials
Ryan's way of working is pragmatic, reliable and founded on solid research into specific industries – a truly targeted approach. The opportunities he has delivered to us would not have been possible without his extensive pre-work and his genuine desire to truly get to know our offering and how it could benefit a wide range of companies.
David Wolf, General Manager
Sydney Kings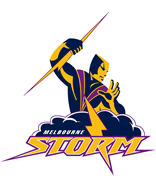 With Crossbows as a partner, Melbourne Storm has enjoyed the strongest LED signage sales in the club's history. Crossbows have proven to deliver great impact in a short period of time with Melbourne Storm, creating a partnership which we are confident will mean long term success in this advertising space for the future.
Claire Murphy, Chief Commercial Officer
Melbourne Storm
For the first time this year the North Queensland Cowboys contracted Crossbow Sales Solutions as a sales agent for LED advertising sales.
 
Ryan and the team at Crossbow Solutions sold all inventory assigned to them for the season at the required rate. They have been very proactive in their sales efforts and their service levels are excellent.
 
If you would like to speak with me personally about our experience as a client of Crossbow Solutions please feel free to call me.
Steve Mitchell, General Manager – Commercial
North Queensland Cowboys
The Cronulla Sharks engaged Crossbow Sales solutions to assist with the sale of various club properties during the 2012 NRL season. We were delighted with the results. The team were professional and succeeded in securing new sponsors to the club that not only ensured financial targets were achieved, but also aligned our brand with organisations we feel fit the profile of long term partners. We will again be working with Ryan and his team in 2013, and would recommend them without hesitation.
Peter Beaumont, General Manager Commercial
Cronulla Sutherland Sharks